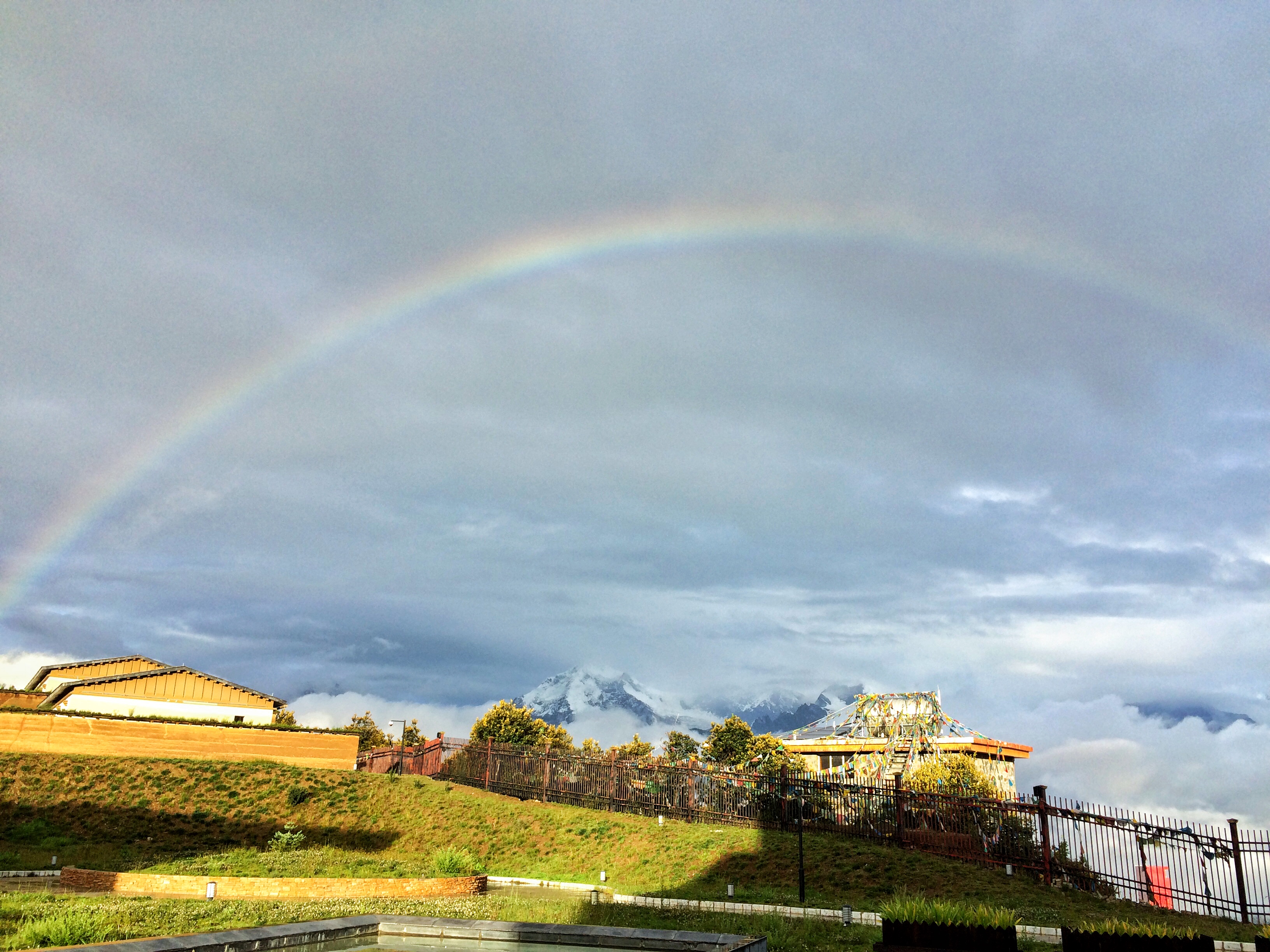 Pictures and video taken at dawn of August 16 show the Meili snow mountain is coupled with a pair of rainbows, forming a rare sight.
The video and images are taken at the Feilai Temple scenic area across the mountain by Yunnan Daily reporters who are on a four-day reporting trip in northwest Yunnan's Diqing Prefecture.
Located in Diqing's Deqin County, the Meili snow mountain attracts an increasing number of tourists from home and abroad in recent years.
Eric/Yunnan Gateway