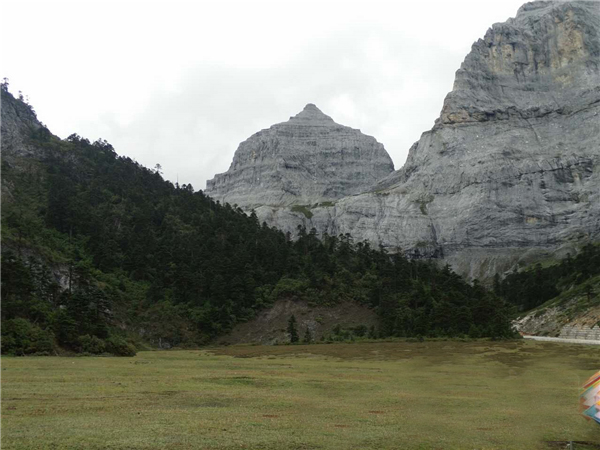 Shambhala Pagoda, a nature-shaped holy peak recorded in Tibetan Buddhism scripture, stands at the Balagezong (巴拉格宗)scenic area in Shangri-La City.Bala is a 1,300-year village, while Gezong is a 5,000m plus snow mountain in front of the village.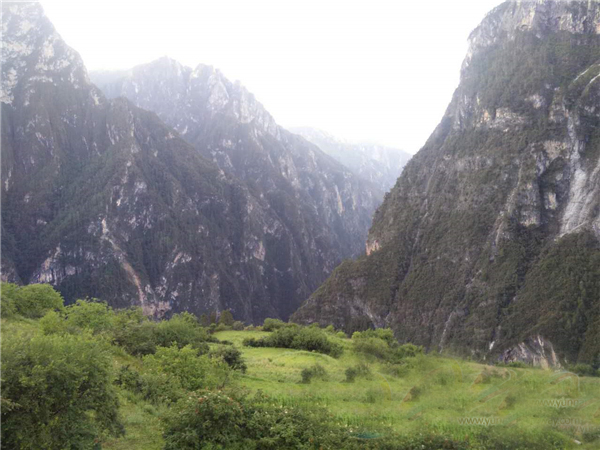 The villagers are allegedly offsprings of a Tibetan tribe in the Bayang area of Sichuan Province, according to a Tibetan legend.
The tribe leader is said to have fed up with fighting and moved to the village area to build a new home .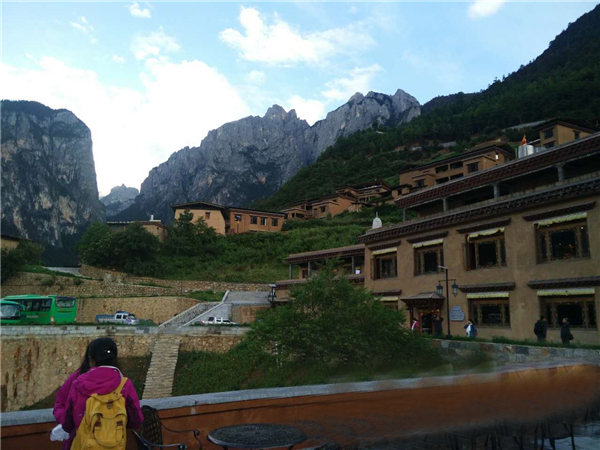 In the past millennium, the village was cut off from the outside world by high mountains.
Now the Balagezong area makes an ideal spot to experience vertical changes in weather, topography and plants distribution.
A tributary of the Jinsha River runs past the foot Gezong snow mountain, where the weather is usually hot and you can have a raft ride in the canyon.
The high cliffs are decorated by rocks, pines, yew trees and other species, forming a natural gallery.
In the Bala village which lies at a mountain waist but is surrounded by other highrises, the weather is cool and in summer and you can enjoy a leisure and idyllic life style with ancient Tibetan flavor.
After tens of road turns on a bus, you will reach at an elevation of around 4,200 meter, where the Shambhala Pagoda lies. It is a bit cold even in summer.