The Bala village lies in the Balagezong national scenic area of Shangri-La City, northwest Yunnan Province.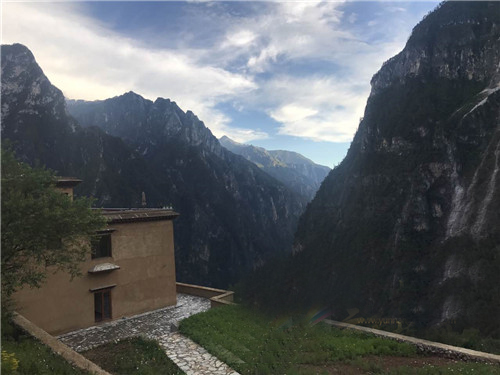 Surrounded by snow mountains, including the 5,545m Gezong peak (the highest point of Shangri-La), the village was cut off from outside world until 1970s, when a narrow pass was digged in the cliffs.
In 2007, elite Tibetan villager Sina Dingzhu led his fellow villages to gain electricity supply to households and began to develop tourism in an effort to reduce poverty.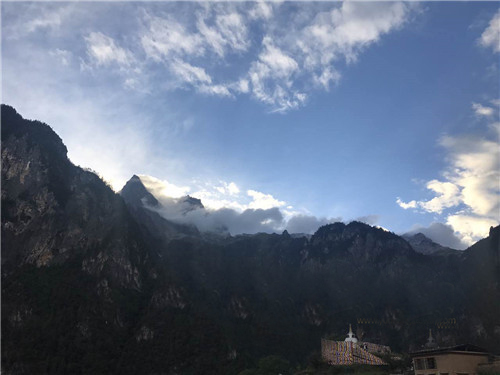 The subsequent years are followed by dramatic changes. "Back to 20 years ago, I couldn't have possibly imaged the power and road access to my village," said Gesang Ciren, a senior tour guide of Balagezong.
Before 2017, Ciren had been a farmer of Bala village, but now he also hosts the a Tibetan gala entertaining his guests from afar.
Having sung on the stage with confidence, he told Yunnan Daily reporters that today' Bala village is shining in tourism.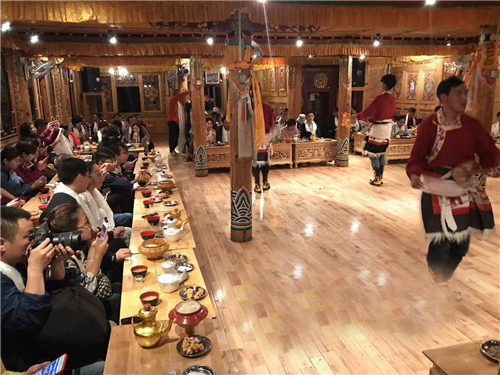 On the evening of August 16, tourists from Sichuan, Zhejiang, Guangdong and Hunan provinces were greatly entertained by his gala with strong Tibetan flavor.
In Riren's memory, Bala villagers were impoverished. Due to severe poverty, most villagers moved outside, leaving 30 odd poorest households.
"Now villagers work in the scenic area, and the management rented their land. The average income of each household currently stands around 70,000 yuan," said Luorong Cile, adding that 14 families have moved back thanks to the changes.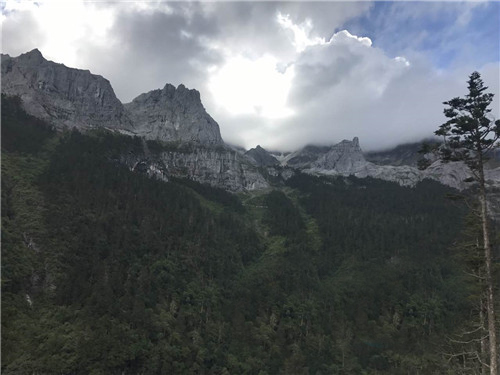 The changing Bala also changes people's life in its neighboring areas.
Li Daohua, a Tibetan tour guide who has been 一working in the scenic area since 2013, comes from another village over 100km off Bala.
"Out of Balagezong's 200 plus staff members, quite a few come from Lijiang and Dali, as well as from localities in Sichuan and Guizhou," said Li.
During travel seasons, Li guides several groups in a singe day.
The eveningTibetan gala is followed by dancing around a fire in the square. A Guangdong lady surnamed Wu said she chose Bala as the first stop of her Shangri-La tour. Wu was dancing happily around the fire pot.
With a zigzag road winding to the foot of the natural Shambhala pagoda at 4,200m elevation, the scenic area will usher in faster changes.
"More diverse tour packages will be developed, including mushroom picking, camping, hiking and parent-kid packages,"said Mr. Wang, head of the Balagezong scenic area.
By Zhang Ruogu and Eric Wang / Yunnan Gateway